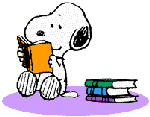 Ms. Miller's Kindergarten Class Updates
DISD has canceled all classes and activities through Friday, April 10th.
Once school is back in session, Richter will reset a date to pick up the Butter braid fundraisers.
· Richter is providing grab and go breakfast/lunch combos Monday - Friday 9:30 a.m. -12:30 p.m. To access the breakfast/lunch service lines, you will need to drive thru the bus lane closest to the cafeteria.
· Printed homework packets will be available Monday-Friday outside Richter's front office. You will need to select the correct grade level copy from the labeled bins. ·
To complete the HW assignments from the Choice Boards, students will need to complete one reading and one math per day for a total of five per week.
· If you would like to join Google classroom, you will need to type Google classroom in your search bar. Then, click on the plus sign & join the class with the provided code that was sent to you.
· Finally, if you would like to send a picture of your child participating in distance learning, please share.
· As always, take care and let the children know I miss them!
Ms. Miller
Updated: 3/26/2020